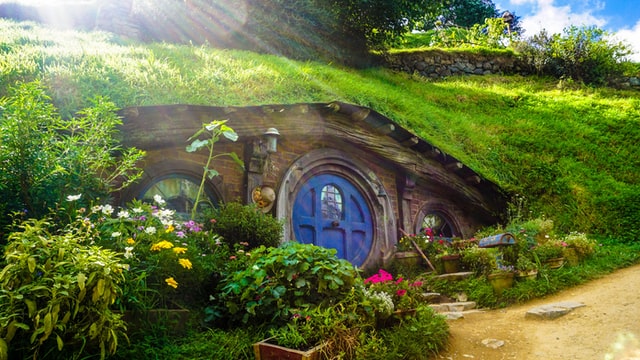 Blessed with bounty of nature, New Zealand keeps us guessing what the best places to visit are. There are Snowy Mountains, sparkling coves, coastal glaciers, rainforests, fjords, and tumbling rivers. This is a place perfected for all outdoor adventures. The coastal cities of New Zealand are considered to be the best ones. They are lively with festivals round the year (the all exclusive Maori culture), appeasing gastronomical scene (From British to South Pacific), crafty galleries, history stuffed museums, and sprawling wineries. You might not become the Lord of the Rings, but we bet you will feel like Lord of good times. Here we are with best places to visit in Kiwi land.
Auckland – Having two harbours, Manukau and Waitemata, this city is blessed with lots of sea space. The golden and black beaches give a perfect picturesque backdrop for travellers. Wait, there are Rainforests, wild hike routes, hidden coves, small islands, and not going to erupt volcanoes for outdoor lovers. It is also the biggest Polynesian City around the world. Another popular attraction in here is Sky Tower and the orbit revolving restaurant.
Christchurch – Also known as the Garden City, it is blessed with open spaces, parks, museums and galleries, though last aren't very gardenish, but the essence of the city remains beautiful. The city has lots of new constructions after the 2010 earthquakes. It is also a base for river rafting, and trekking (the outdoor affair). One place you must visit is Botanic garden that has country's largest, tallest and oldest trees. Other must do are Gondola ride and hike to Mt. Cavendish.
Queenstown – It is the country's adventure capital. With Bungee jumping, rafting, jet boating, rock climbing, paragliding, hiking, skiing, biking, you will never run short of action in here. The city has stunning location besides Lake Wakatipu and snowy Remarkables Range. The city is also home to appeasing gastronomy, lively bars, and sprawling wineries. You must also take time to visit the nearby gold mining towns in the Central Otago region.
Wellington – It is a lovely harbour city surrounded by mountains. Also known as windy City, its waterfront region lives to the reputation with fantastic arts and culture scene. It also has a chic café culture down there, and must we mention a terrific Nightlife with those bars and clubs. You will know you are in Wellington, thanks to frequent tremors, and enemy of the hair winds. This is a capital city for all obvious reasons. It is a must visit when in Kiwi land.
Hobbiton – Rings from LOTR might not be ruling the world, by it has given travellers more reason to visit New Zealand. LOTR fans or even bookworms must check Hobbiton off the list. You will shire as it was right from the Middle earth. Those tiny houses, burrow houses, and beer at Dragon Inn, are not to be missed LOTR experiences. Bilbo Bagins doesn't lives there, but this place will live up to your expectation for sure. This is one Disney like experience for grownups.
Rotorua – It is located in the Pacific Ring of Fire, and is one of most active geothermal regions of the world. The terrain compromises of natural geysers, boiling mud pools, thermal springs, and volcanic craters. You will have a great and healthy time taking dips in these mineral rich waters. Apart from all things steamy, this place is also popular sweat place with home to activities like sky diving, trekking, and biking. Some top attractions are Lady Knox Geyser, and Champagne Pool.
Kaikoura – This village is perfect for wildlife enthusiast, and lover of sea world. Right from tantalizing sea food, to birds with wings spread, this place is a treat to all senses. You can also indulge in spotting of humpbacks and sperm whales, seals, and dolphins. Must we mention that you can expect crawfish, blue cod and mussels on your plate.Another surprise that awaits you is coastal hikes you will love walking by the blue waters.
Dunedin – Also popularly known as 'Edinburgh of the South', this city has well preserved the Scottish culture at its heart. It also is home to the country's oldest university, and thus adds lots of energy to the atmosphere. The bars here are lively, and nightlife scene is pretty good thanks to students. Victorian buildings and frequent bag pipes ceremonies add a great deal of beauty to the city. It also is a base to explore the Otago Peninsula.
Napier – This place is popular for its food and arts. It is also a sneak peek into the all exclusive country's Maori world. Spanish architecture with Maori motifs are the highlights of this city. The restaurants and cafes of this place have an ambience of their own. Close by beaches are other delights of the city. Your trip will be contemplated with a winery tour. The yearly art deco is must check, Gannet colony at Cape Kidnappers is worth all sights, and then the Marine Parade.
Bay of Islands – For obvious reasons it is the hub of boats on sail, and yatches gone wild. This is a place for outdoor lovers, where you can indulge in hikes, explore the coves, wander around in the forests, spot dolphins, whales, and penguins. It has also evolved as a popular fishing spot. The famous Hole in the Rock at cape Brett is a sight must see. Bay of islands is also a based to explore Opua,Kerikeri, Russell and Paihia for scenic bays, due to its close proximity.
This is the place, where God outdid himself!