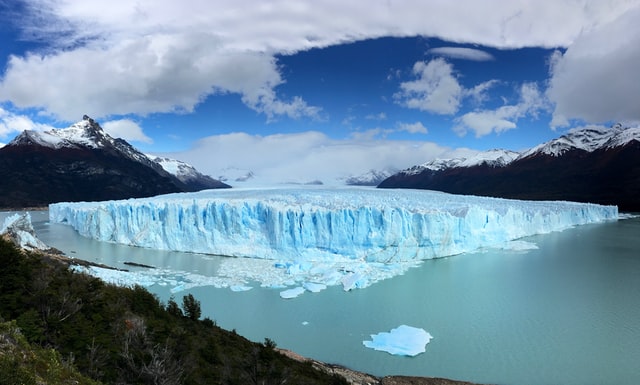 We all have heard about Buenos Aires, and it flashes our mind when we think of Argentina. But it's more than that, country known for tango, grills, football, and the Mighty Andes. From European influences deep down in cities to gaucho culture in way of living. From grilled steaks to locally grown wine, Argentina comes with a delightful gastronomic scene. From one of world's grandest waterfalls to wildlife including penguins, flamingos, and capybaras, Argentina is pretty eco from inside. From tempting snow-capped mountains, to the pristine lakes, Argentina is cool and calm for you. Travellers to Argentina often start with few days trip and end to month long stays. To ensure that those days are best spent, we are here to help you with best places to visit in Argentina.
Buenos Aires – Also called as 'Paris of South America', this cosmopolitan has traits of European cities. It is a blend of neoclassical architecture, and Latin Lifestyle. The culinary delights of city don't end in Steak plus wines, but to many food festivals around the year. Few localities you must see are Microcentro, San Telmo, and La Boca. Top attractions include Centro Cultural Kirchner, Casa Rosada, Palacio Barolo, Cementerio de la Recoleta, and Plaza de Mayo.
Iguazu Falls – Located on the borders of Argentina state of Misiones and Brazilian state of Parana. It is a series of more than 250 waterfalls. Surrounded by rainforests and wildlife, it is a perfect place to witness the rustic beauty of Argentina. You will enjoy walking around the Iguazu national parks, and getting on a boat ride closer to the fall. Town on Argentinean side of the fall might be small, but is power packed with resorts, hotels, spas, for a laid back holiday.
El Calafate – Travellers flock here to witness the might of nature. The Glacier National park features the largest ice cap region outside Greenland and Antarctica. This amazing thousand years old Perito Moreno Glacieris advancing 2 meters a day. This is your chance to walk on a glacier, though this is done on specialized tours. The top sight in here is Ice Calving, the cracking of ice, breaking into large boulders, and splashing into the sea. It a mesmerizing process, enjoyed by all.
Bariloche – It is the Chocolate capital of Argentina. The city is built like Swiss Alpine style architecture, and is a delight to travellers in both summers and winters. Surrounded by Andes Mountains, cantered with thousand year old forests around, with lakes by its sides, this place is a true child of nature. It is a great spot for outdoors like skiing, biking, hiking, fishing, It is also a great place to treat yourself with cheese, craft beer, and vegan food.
Mendoza – This beauty is enchanting by all means, be it the Andes or the popular wine regions around. The three wine regions around the city are Maipu (closest), Lujan de Cuyo and Uco Valley. Mendoza is the mother for Argentina's most popular Malbec wine. Mendoza is also a base for hiking, horse riding, river rafting, and other outdoor adventures. Independent Plaza the main square of Mendoza is place to explore restaurants, shops, museums and Plazas.
Ushuaia – This beauty is the southernmost populated city of world, also referred to as 'End of the World'. It serves as a base for Antarctica cruises, outdoors, and catching up with wildlife. In summers the nearby mountains of Glacier Martial and Cerro Castor become avenue for hiking, and in winters a playground for winter sports. In here you will spot exotic species of birds, sun baking seals, and Penguin colonies. There are also forests and lakes around to contemplate your experience.
Cordoba – This city is blend of new and old. Being once the Cultural Capital of Americas, this city holds its reputation to keep the travellers hooked. The city is surrounded with picturesque valleys and mountains giving a perfect backdrop for your cameras. The city also offers architectural delight with all those Spanish colonial buildings. The city also has lots of student population making it young and giving little buzz to nightlife. Cave paintings at Cerro Colorado Reserve are also must see.
El Chalten – This natural beauty serves as a base for hiking to Fitz Roy and Torre mountains. Hikers of all grades are welcomed here. It has number of hiking trails fit for beginners to intermediate to experts. The town might not be technically apt, but has great gastronomic scene. The food and craft beer of this place is as appeasing as the joy of walking best mountain trails in here. The best time to visit El Chalten is summers (of Southern hemisphere), rest will live forever as memories.
Mar del Plata – It is the most popular Argentinean beach resort that has gravity to fully occupy its shore. Summers are the most busy time for visit to this city. It has country's most popular surfing spots. The city hosts its own International Film Festival and also a design festival Trimarchi.These festivals can be great time to see the buzzy city in action. The city is also home to stunning architecture and cultural attractions when you are not on beach.
Salta – This city is your window to explore the Northern Argentina. Popular for its amazing museums, cafes, and live music clubs, this city is your young hearted folks. It bustles like the larger cities, and settles in heart like quaint ones. It is also a great place to explore the colonial architecture in Argentina. The popular Museo de Arqueología de Alta Montaña will give you a hang of Incan culture. The churches and local cuisine empanadas salteñas is simply irresistible.
Live your life by a compass, not a clock!