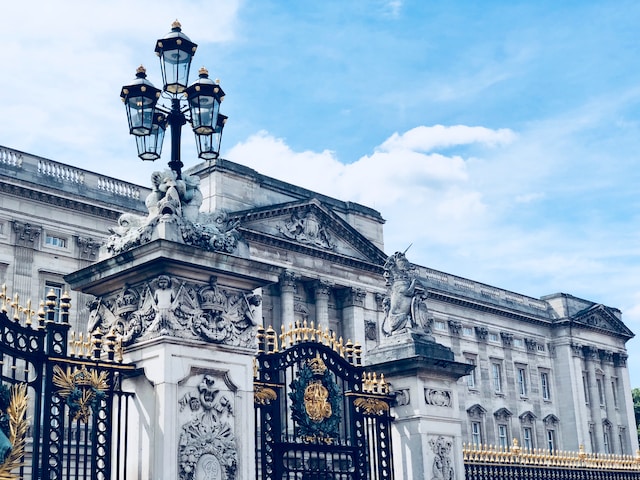 If there is a dream that we all humans share alike, is having a luxurious house to our name. Some of them would want a pool in the property, while some of them would want a lush green garden. We all have our own definition of a perfect house. Then come houses that are ideally perfect for any given person on this earth. They are the symbol of luxury, and amalgamation of all possible amenities.
Yes we are talking about the most expensive houses in this world. Not everyone can buy them, but they are adequate to give you goals. Here is the list of the most expensive houses, and you are going to like them.
Buckingham Palace
It is located in the Westminster region of London and has been official residence of British Monarchy since 1837. The palace comprises of 775 rooms, 92 offices, 19 state rooms, and 78 bathrooms. It is spread across 828,000 square feet including gardens that span 40 acres. It is the richest house in the world with an estimated value of $1.3 Billion.
Antilla
It is located in the Cumballa Hill region of Mumbai and is the residence of India's richest man Mukesh Ambani. It is a 27 storey building, out of which 6 floors are only dedicated to car storage, a mini service station for cars, a movie theater, temple, and 9 elevators. The house also has 3 helipads, ball room, an ice cream room, and a health spa.
A total of 600 people are employed in the house to keep things running. The estimated value of this house is $1 Billion.
Villa Leopolda
It is located between Monaco and Nice in the region of Cote D Azur. The first owner of this place was King Leopold of Belgium. Now it is owned by a Russian Billionaire Mikhail Prokhorov. It has served as a film set for the movie To Catch a Thief by Alfred Hitchcock.
It is spread across 50 acres of land and houses, a helipad, 11 bedrooms, 14 bathrooms, 12 swimming pools and an outdoor kitchen. The estimated value of this house is $750 Million.
Villa Les Cedres
It is located in the Saint-Jean-Cap-Ferrat of French Riviera. This house too once belonged to King Leopold of Belgium. It is spread across 35 acres of lands and gets its name from the cedar trees that surround it. Now it belongs to an Ukrainian billionaire Rinat Akhmetov.
The property has 14 bedrooms, an Olympic sized swimming pool, and a stable that can house close to 30 horses. It also has a private library with over 3000 collections of books. The estimated value of this house is $450 Million.
Four Fairfield Pond
It is located in the Hamptons, Long Island United States. It gets its name from the pond adjacent to the property. It is the residence of Ira Renner, owner of Renno Group. This Italian Renaissance style home has 21 bedrooms, 18 bathrooms, private basket ball court, its own power plant, 91 foot long dining room, 164 seat theater and a garage that can hold 100 cars. Its estimated value is $248 Million.
Ellison Estate
This waterfront property is located in Woodside California. It is owned by the founder of Oracle, Larry Ellison who is also a billionaire. It is a Japenese styled estate, Tea house, bath house, manmade lake, and a Koi Pond. The size of the estate is 23 acres, and throughout the property you will find fireplaces, cozy sofas. The estimated value of this house is $200 Million.
18-19 Kensington Palace Gardens
This Neo Georgian mansion is located in the most prestigious neighborhood of London, Kensington Garden. It is owned by Indian origin billionaire Lakshmi Mittal. Before him it has passed down by some other super wealthy people like Rothschilds, David Khalili and Bernie Ecclestone. The neighbors of this house are Prince Philip and Kate Middleton.
The renovation of this house was done by marble procured from same quarry as of Taj Mahal, which also gave it a nick name of Taj Mittal. It has 12 bedrooms, indoor pool, Turkish baths, and parking space of 20 cars. Its estimated value is $128 Million.
Xanadu 2.0
This property overlooking Lake Washington is located in Medina, Washington. It belongs to Bill Gates once the richest man in the world. It is spread across 66000 square feet and features 500 Douglas fir trees.
It is equipped with high tech systems that regulate lighting and temperatures. It has an artificial stream with trouts, and salmons. It houses 7 bedrooms, 6 kitchens, a library and a computer controlled Maple tree. The estimated value of this house is $127 Million.
Which one is your dream house!