If you think Paris is 'City Of Love', you will sure become Fond of France. If you have always wondered about the heights of Eiffel Tower, you will find peace in depth of French people. If you have always admired Leonardo da Vinci, you will kill for a seat in French cafes. France is celebration of life with neoclassical architecture, diverse terrain, big cities, little villages, good wine, flattering cheese, countless galleries, distinct culture, and wonderful people. If you haven't been to France, trust me you are missing some great country side from your life. Your trip to France will be a face-off with Real Europe. Here we are to help you choose the best places to visit in France.
Paris – I am sure it needs very little introduction, but we will not risk it. It is also dubbed as City of Lights, Love and Fashion. Trust me it is good at all three of it. You would definitely not want to miss the Eiffel Tower, Arc de Triomphe and Notre Dame Cathedral. It is also home to world's finest museums like Louvre Museum and Musee d'Orsay. It's an apex moment when you get to see the Mona Lisa, of course the genuine one. At the end of the day, there will be whole lot of treat waiting for you in the finest French museums. Anything else you want, I am sure it has it.
Bordeaux – Stands on River Garonne, is a port city built with finest architecture. Has more than 350 historic sites, medieval churches, and classical old bridges. Place de la Bourse is another place or rather plaza not to be missed. The wine country around is another reason you will have great evenings, and don't worry there is good food too. A stay at Chateau De Montastruc will change your view about hospitality or better the venues. Your local gastronomy highlights should be bars à vin, and canelés. You will keep wanting more of it.
Strasbourg – Famous for its Christmas market, and is located along German Border. A sunny day at Parc de l'Orangerie is something you will never forget. It is also the seat of European Parliament. The historic centre, Grande Île is a pure joy to visit in the city. The museums, shops, cafes, all blended with Gothic Architecture adds whole lot of beauty to the city. The city also boasts of a 300 year old astrological clock that shows the right time.
Lyon – One of the largest French cities is quite diverse when it comes to neighborhoods. It has Presqu'île for restaurants and bars, Croix-Rousse for hidden passageways, Fourvière for Roman ruins, and Brotteaux for uptown settlement & open spaces. Younger folks will Lyon as it surely is a party hotspot. Cour des Loges in old town is another beauty you won't want to miss.
Marseille – One of the oldest and largest French cities also a port city, is located on Mediterranean coast. Roman ruins, distinct architecture, and whole lot of culture looks all good in here. Its two historic forts will complement your sightseeing, and you will simply love the waterfront cafes and bars. The apex point of your trip will be a little boat excursion into the sea, if you want.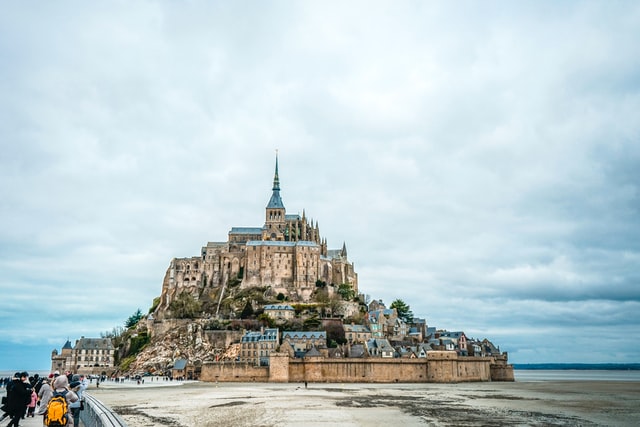 Mont Saint-Michel – This is the place you all have seen in those beautiful wallpapers on Pinterest boards. It is located on a little island rising upward from the sea. Lined by ramparts, and grown with spires, it beats the sea waves out well enough. Einstein couldn't do it, but this place will take you back in time to the middle ages. All you need to check is the sea level around it when you visit.
Cannes – Widely known for its film festival, but this place is a gem for tourists though little high end place. Luxurious yatches, boutique shops, and Mediterranean coast make this place worth the sight. Old town also known as Le Suquet is another delight of this place. The highlights of your days will also be those sunny moments in city's famous beaches.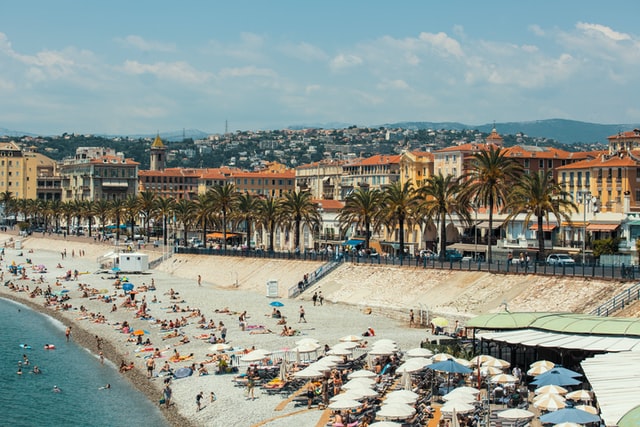 Nice – This beautiful town is a gem of French Riviera, with beautiful beaches such as Villefranche sur Mer, and really good food for a sound night. You will also have to try 'Succa' a chickpea flour crepe. Its bustling city life will never let dampen your spirits. Outdoor activities include skating, kayaking, swimming, or spreading on a beach. With a little Italian influence, this town poses a fusion of cultures, obvious in the pasta shops and architecture.
Annecy – Also dubbed as the 'Venice of the Alps', thanks to the canals that add beauty to the city, though it's more famous for its lake. It also has Château d'Annecy that watches over the town, and a place to be at. The old town is especially quite nice with those 16th and 17th century buildings. The quaint shops, bakeries, restaurants will make you feel relieved. During winter months, it also serves as route to few ski resorts.
Montpellier – If you are a lover of civic properties, you must visit this place. It has the most stylish trams in France. You will love the architecture of this place, boulevards, and the gorgeous white sand beaches. A multicultural city that never stops buzzing. Thanks to the high student population, you will be in good youthful company, and obvious good French food to finish the day well.