Travel can be driven by many reasons, like our love for history, or affection for adventure sports, or wanderlust for vineyards. But the most sweetest reason why one should travel is chocolates. There is a reason why this wonderful piece of food is known as 'Food of Gods'. Is there any one on the face of this planet who would resist eating a bite of chocolate, none. Be it celebration, moment of happiness, or hanging out with friends and family, chocolate contemplates all. Chocolate means joy, and indulgence. So here we are with the best places for chocolate lovers who would want to eat the best of its kind, and learn more about its history.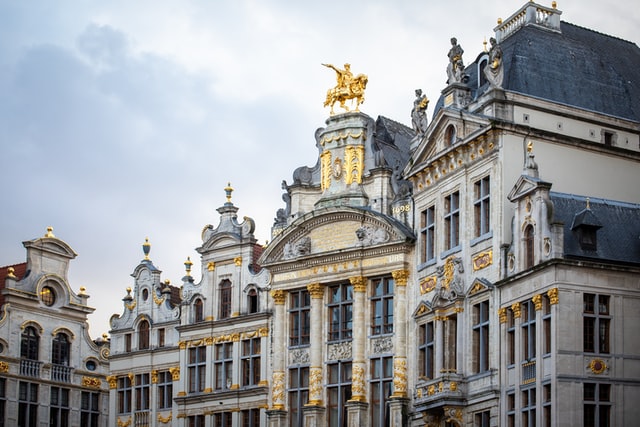 Brussels, Belgium – Also known as Chocolate Capital of the world, this place also has a Chocolate Museum where you can learn about its history in Belgium. This place has more chocolate shops per square feet than any other place in the world. There is no chocolate list that can be completed without Brussels. In fact, Belgium is also home to popular chocolate brands like Callebaut, Cote d'Or and Guylian.
Hershey, USA – It is also known as Sweetest place on Earth. Hershey was not a city, but a model town that was meant for the factory workers of the chocolate factory. But now it has grown into having a Hershey Theme park, chocolate world where you can see everything about making of chocolates, and also a chocolate hotel where you can have a chocolate spa.
Broc, Switzerland – It is home to Maison Cailler, a popular chocolate factory, which showcases the mechanism of making different chocolates, and its factory shop is the best place in Switzerland to savor different types of chocolates. The on site tours of Swiss chocolate factories is one thing that a chocolate lover would cherish forever. Other places best for chocolates in Switzerland are Kilchberg and Zurich.
Turin, Italy – It is known for its hot chocolate, and drinking chocolate. The must visit place over here is the legendary Caffè Torino. This doesn't just ends here, Turin also organizes CioccolaTò a week long chocolate festival before Easter. It is also home to a chocolate factory set up in Piazza Vittorio Veneto, whose tour can enrich your travel experience.
Cologne, Germany – It is home to Imhoff-Stollwerck Museum, which was built to commemorate 150 years of Stollwerck Chocolate. IT is here you will find anything and everything about chocolate, along with a giant chocolate fountain. This company is known to produce 100,000 tons of chocolate every year, making Cologne an obvious Chocolate Hub of Germany.
Barcelona, Spain – It was the Spanish people that introduced Chocolate to Europe the first time from South America. IT boasts of the first chocolate making machine ever built in 1780. It is also home to a chocolate museum, Museu De La Xocolata. In Barcelona, the must try dish is churros which are fried fingers of dough, savored by dipping it in a thick, hot chocolate.
Tain L'Hermitage, France – It is home to School Of Grand Chocolat Valrhona, which is the most renowned Chocolate schools in the world. It is on top of travel list of some of the best Pastry chefs of the world. Of course we don't mean you to enroll n this school, but this school also has attached Valrhona chocolate factory and museum which is sure a great spot to visit.
Bariloche, Argentina – It is also known as the Switzerland of Argentina, not just because of its hill based location and climate resembling Swiss Alps, but also because of being a great source of chocolate in Argentina. It is dotted with number of chocolate shops and factories that you will tire in visiting. Right from chocolate bars to fruit stuffed chocolate, this a true paradise for Cocoa lovers.
Oaxaca, Mexico – When here, you will not be able to resist a good Hot Chocolate drink. Mina Street of Oaxaca is dubbed as the sweetest street in world, where if you entered, you will automatically be clouded with aroma of chocolate. The best dish to try here is pan de yema dipped in hot chocolate. Over here you will have multiple options to savor chocolate in form of hot beverage, pastry or candy.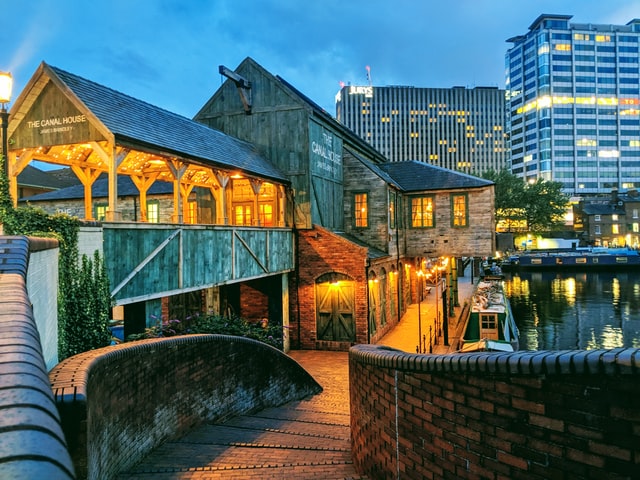 Birmingham, England – It was in early 19th century when John Cadbury started selling tea, coffee and drinking chocolate in Birmingham, which soon turned into a legacy which we know now as Cadbury. This city is home to Cadbury world which showcases the history of chocolate and the parent company, and conducts chocolate themed activities. It also is home to the world's biggest Cadbury chocolate store.
Where there is chocolate, there is joy!