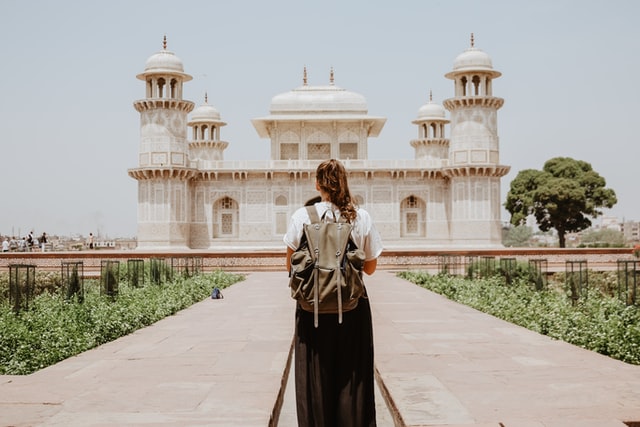 Based on my travel experiences, solo travels are blissful in unique ways. Solo travels can give you lots of space for which we all are always fighting for, with our parents, friends, spouses, bosses, colleagues, etc. Solo travels are like film festivals, where you get a chance to binge watch your life in memories when alone. Whether you are bungee jumping from a mountain or not, every Solo travel is an adventure that gives you best thrills of life. Solo travel lets you see the world in your own dimension, your own intellect, your own perceptions, one that took your life, or your youth, or your teenage days to build.
It's not necessary that you have a companion to make your travel easy. We are sure that our tips will work good as a replacement.
First things first – Safety on a Solo Trip
Emergency Numbers – Solo trip means that you are traveling alone, and hence you got to look out for your own safety. God forbid if any thing bad happens, then you are going to be on your own. There will not be friends and family to help you or assist you immediately. But the good news is that there will be other people in your destination that can come of help in emergencies.
Yes we are talking about the public services personals. The point is that before you land down or enter any city, make sure to google the phone numbers of local police stations, major hospital, and emergency numbers. Make sure to save them to your phone book with a speed dial assigned to it. In case of emergencies these numbers can come of help.
WhatsApp Groups update – Through out the day we make use of WhatsApp number of times, we message our friends, we message our families, and we also talk to our colleagues. This messaging product has become a necessity of life, and you can also put it to use while traveling. Yes WhatsApp is very powerful when it comes to informing people and giving them updates.
The point is that make a WhatsApp group, and chose any one person or a group of people, which might include your friends, your colleagues, your parents, or your siblings, and update them about your every move you make (not just the itinerary). Calling them again and again can ruin the pleasures of solo travel. But WhatsApp will work just fine.
License plate of hired cabs – The WhatsApp group that you have just made is going to go a long way. It will become a major instrument in your safety on this solo trip. Coming to the point, we all have heard about many incidents happening to tourists orchestrated by their taxi drivers. We got to admit that riding a taxi alone might not be a good idea. But there is a way to deal with it.
Before hiring any Taxi or Cab for a day or a small route, take the picture of its License plate and post it on your WhatsApp. It will act as a reference and you will be traceable. This also applies, if you take a bus to travel from city to city. The important thing that you must keep in mind before taking the picture is that do it deliberately so the driver sees you doing it, especially the cab or taxi driver.
Pepper Spray – For long solo trips have been associated with men and boys, because of the norm that our society has about women not deemed to be fit for solo travel because of the safety concerns. But times have changed and more and more women now head to distant destinations on solo trips. But we also got to agree that women and girls need to be extra careful during solo trips.
If you are a woman, carrying a pepper spray won't take much space in your handbag, and can come in handy at times when you feel threatened. All you got to know is how to use it and when to use it. If in your country the stun guns are available for public use without licensing then that is also a great tool to keep you safe.
General Tips for solo trip
Prepaid taxi counter – The most important part of solo trips is commuting, and traveling within the destination. It is also one of the expenses that cost higher in solo trips because there is no one to share this expense. In cases when there is no direct public transportation to your place of stay, or you have more luggage, then hiring a taxi or taking a cab is the only option.
But keep in mind that post landing on an airport, or arriving at a Railway station, or wheeling into Bus terminus. Try to find a Prepaid Taxi Counter. In most of the destinations these days you will find such counters, that are operated by taxi unions or the local administration. On these counters chances are that you will never be overcharged, plus you will be on safe and registered wheels.
Hotels Versus Hostels – Every traveler who has taken a solo trip has always battled over this choice. On side there are epitome of luxury known as hostels, and on the other hand there are backpackers paradise known as hostels. The ultimate choice has to be made by you, and you alone. One easy way to make this choice is by gauging your itinerary.
For example, i love staying in a hotel room alone, especially when I have no outdoor plans. Don't we all love it. But if your trip is jam packed with sightseeing or events or shopping, implying you are not left with extra time, then book a hostel. It makes sense right, as you will only be needing an accommodation for sleep over. It will also help you socialize, and save bucks.



Hotel versus Homestays – The most important factor that defines the experience of your solo trip is about not feeling lonely. Like we have already said, solo trip is a soulful journey. But in case if you are a social butterfly and you hate to see yourself spending anytime alone then we suggest that you go for Honmestays, rather than choosing a hotel.
We need not to argue about it, but hotels are places where you get pampered by hospitality. You will get everything in your room with the service guys around. But in the end of the day you will still be alone in that hotel room. In such a case look for home stays options. These accommodations will have a host family. Your loneliness will half vanish. Plus you will get hang of local culture.
Night plans – While on a solo trip, try to keep your outings limited to day and spend the nights at Hotel. This is highly recommended people, as when in a distant destination while being alone you got to be extra careful. In fact make it a point of researching on the crime rates during night at the destination, it will give you a clear picture if night outs are safe in the destination or not.
In cases if you are a party animal, and after a long day of sightseeing you want to head to a club, and there is nothing else how you would want to end your day, then make your return arrangements beforehand, and don't depend on lifts. If even you are not sure how long it is going to take, then always book a cab online from trusted partner, and never hop on the first taxi you see.
Carrying books – It is rightly said that books are our best friends and the best medium to shoo off loneliness. Yes a company of a book can be great especially when you are traveling solo. But remember that you are traveling solo to enjoy, and have some quality time, gain new perspectives. So keep your book reading time limited.
You can read books while you are in a flight, or in a bus, or in a taxi while traveling to the destination and when you have nothing else to do. If you are planning to read books in mid of your trip, then that is a bad idea, until you are heading for beaches. If you are a book worm and need to read every day, then do it before sleeping, and carry a thought provoking books on solo trips.
Different playlists for different moods – There is nothing that have a more soothing effect on your mind than a good song. Yes we all like music, for different reasons, and by different artists. We all got to agree that music can be pretty instrumental when it comes to killing boredom. It also helps us when we are alone, and so why not make the fullest use of it on your solo trip.
Before you head out for the destination, give some time and make ample number of playlists for different moods and different situations. It will come in handy in solo travels. Like for instance make a playlist while you will have to wait at airport for flight, then one for sitting idle in your flight, one while you will be using public transportation, one for the time that you need to sleep, and like that.
Fear factor – Most of us are always surrounded by friends or by family in our day to day lives. That is the place which is safest for us. We are surrounded by people that we know and those who care for us. But in Solo trips you are all alone and on your own. IT canm get scary at times, and you might feel anxious, and worried.
When such feelings strike, always strike them off. Never feel scared, and even if you are not able to stop your self from feeling scared, then at least don't show that you are feeling scared. We agree that travelling alone can be a bit scary, but you can manage to fake or manage to ignore that feeling, because if strangers see it then they will try taking undue advantage of your fear.
Google maps are must – It is understood that you are traveling to a destination that you probably haven't visited before and you do not know about the exact locations within the destinations. For situations like these always keep google maps a click away on your phone, or it is even better if you download the maps of the destination on your smart phone.
If you do not have budget constraints, and are planning to commute within the city through cabs and taxis, even then you must have Google maps, just to make sure if the cab driver is not taking you for a ride. Normally we insist that you interact with the locals even be it for asking directions, but practically asking locals for every directions you make in destination is not feasible.
Don't argue with locals – We always encourage people who are on solo trips to interact with the locals. This is the only way to learn about the local culture, immerse in regional experiences, and find out amazing places to see that are off the radar. But while interacting with locals you got to draw a line, both for yourself, and for the local that you are interacting with.
The point being is to never argue with a local, or say in simpler words avoid getting the discussion to get heated at some point. If you don't like the deal offered by any local vendor or any thought that the might have expressed or you didn't like any of their action, try to ignore and walk past. Remember, you are not in your neighborhood, and things can go awry in distant destinations.
Local tours and food tours – The best thing about solo trips is that you get an opportunity to immerse in the local culture of the destination without any immediate distraction which could be caused by a friend or a family member. Make it a point to sign up for local tours if they are available. The places you are going to discover in them will never be on internet.
Another good thing about local tours is that you will get company of fellow travelers who are like minded. You might bond up well with any of those fellow travelers and make a friendship of a lifetime. The same applies with food tours. If you are on lookouty for some great culinary experiences then you should book a one.
Flashy items – Solo trips are all about keeping yourself grounded and to stick to the basics. If you are in a mood to show off then that you can do it in your bachelor party trip, or maybe in your birthday celebration trip, but not during solo travel. The point being that don't be too flashy or gaudy. It can attract eyeballs of unwanted people, and the might target you for burglary or scam.
If you have too much of silverware and gold ware on your body then it is recommended that you keep those in your home. They are not meant to travel with you on solo trips. We do not want you to put off your wedding ring or any lucky charm that you might have, but any unnecessary attractive item should be avoided in solo trips.
Taking pictures and backing them up – Solo travels are great opportunity of creating another photo book. It is always a trip of a lifetime that you have completed on your own. It is like a victory feather on your cap. One day in future you are going to remember your solo trips and the experiences you had and how did that help you evolve as a person.
To seize those memories the best way is by capturing lots of pictures. Use your camera, or use your mobile phones, and capture the beauty of destination forever with you. The other thing that you should keep in mind is to keep those pictures safe. So regularly sync these pictures to a safe database. It could be i cloud or Google Drive or even One Drive.
Selfies are not enough – Traveling solo also has a demerit, though calling it a demerit would be exaggerating, but clearly it doesn't allows you to have a person spare who could focus on clicking pictures. Yes in solo trips you will mostly have to depend on taking selfies or taking pictures of the spots without your body in the picture.
At least a solo trip will also make you better in clicking selfies. Yes by the end of the trip you will discover multiple ways to click selfies. But selfies should not be the only pictures that you should take. The point being that no matter if you are alone, still don't hesitate to ask someone to take your picture. Your fellow travelers could come of help in this.
A smile goes a long way – When traveling to a foreign destination the most difficult part is to understand their dialect, and understand their language if they do not speak the native language of yours. It becomes difficult in interacting with people and in no matter of time you will start to feel like an alien who is stranded in this distant destination.
In such cases a smile goes a long way. You can always use the local language translation application on your mobile phones, but at the end of that conversation if you add a smile it will go a long way. Also passing a smile to a smile is a great gesture that has no local tradition or culture attached. You just have to be a better human and treat others like humans.
Local cafes and restaurants – Majority of the people that love traveling also love to eat. It is a bond that establishes by itself. So while traveling solo we know that you might be already interested in exploring some of the best local cafes and restaurants. It is obvious. But thees cafes and restaurants are not just for immersing into local cuisines, but it has other advantages too.
Especially if you are staying in a city for long, then make a routine to visit a local restaurant or Café to have coffee or breakfast. It will be all normal to indulge in local experiences, and the best part is that you will likely befriend staff who is likely a local that can give you invaluable tips about the city. Such kind of information is first hand and you will be glad that you got to know about it.
The art of saying no – Traveling solo doesn't means that you got to be always humble in order to avoid trouble, and in order to jell up with fellow travelers. There will come many instances, where you are not going to like things, and where you will want to say a no. Remember that saying a no doesn't means that you are rude, it is just a means of expression that you don't like it.
Make a point of it, don't hesitate to say a 'No', if you don't feel it's right. Courtesy to strangers should be limited, and it should not come at a price of compromising your own identity. If somebody is getting offended by you saying a no, then that is their own problem. You have priorities and you have all the rights to make a choice.
Local events and festivals – Traveling is all about immersing yourself in local experiences, and making yourself closer to the culture of the destination. There are many ways to do such a thing, which can be through indulging into local foods and flavors, or by interacting with locals. But the way is to make your solo trips more memorable is by attending local events and festivals.
The kind of joy which attending a local festival or an event will give you will be incomparable. It will add spice to your itinerary. Plus you will likely enjoy a lively celebration rather than admiring beauty of some 1000 year old monument. The kind of memories you will make by immersing in local festivals will be cherished forever and etched forever in your minds.
Solo trip is a soulful trip!