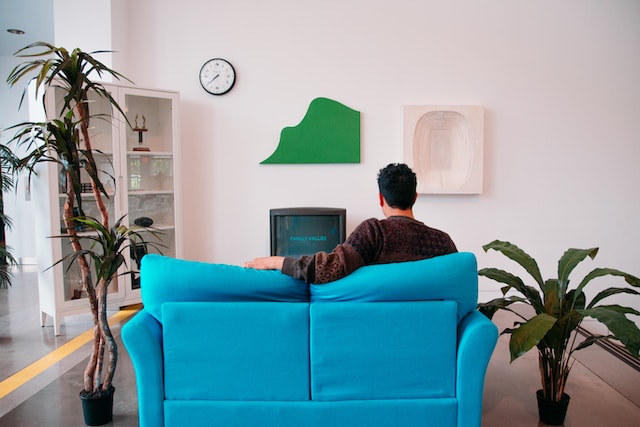 What could be better than something about travel when you are not travelling? Yes there should be something to feed your wanderlust. There should be something to keep you inspired for travelling. There should be something which can open your minds to the new places. Here we are talking about the TV shows about travel. Sitting on your couch and seeing amazing destinations in actions has its own joy. These shows are made for people bitten by travel bug.
In this blog we are going to list some of the best TV shows about travel. Yes, you should catch up with them, starting from now, and maybe start planning for your upcoming adventure. These shows have been loved by travelers all across the world, so you won't be disappointed.
Somebody feed Phil
The host of the show is all popular Philip Rosenthal who is known to be the creator of Everybody loves Raymond. But in this show he comes in front of the camera. In every episode of this show Phil travels to a new location to explore its cuisines and showcase the non profits working in that region.
In the first season itself, Phil goes onto explore places like Bangkok, Saigon, Tel Aviv, Lisbon, New Orleans, and Mexico City. There is even an accompanying book to this show which is named as Somebody Feed Phil – The Book, which is a cookbook.
Man Vs Wild
This list would have been incomplete without this show. The classic Bear Gryll show where he travels to some of the toughest parts of the world and overcomes to survive in the most challenging environments. There could be no better show that tells us better about survival.
The plot of the show is that in every episode Bear Gryll is left stranded with his crew in a particular region. During the course of time he finds his way back to the civilization, sustains himself and often also finds an overnight shelter.
Gordon Ramsay: Uncharted
Celebrity chef Gordon Ramsay who is known for his appearance in Hell's Kitchen, spearheads this show with perfection. In this show Gordon Ramsay travels across the world searching different cuisines. He meets local chefs, learns from them, and competes with them on food making.
The show also focuses on wildlife, cultural customs of different countries, and festivities. In the first season itself, Gordon Ramsay travels to Peru, New Zealand, Morocco, Hawaii, Laos, and Alaska. IF you a food lover and travel enthusiast, then this show is must watch.
Dark Tourist
It is a New Zealand Documentary series that is hosted by a popular journalist David Farrier. Most of us would like to travel all the bright places, beaches, lush green mountains, or vibrant cities. But this show focuses on the darker places that are related to death and tragedies.
In every episode, David visits a new place that has a history of some cult or some dangerous gangs, or some vampires still living on earth, or even war zones. The idea of the show is to present the darker side of humanity. Dark tourism is also a real thing.
Down to Earth with Zac Efron
In this show Zac Efron travels with wellness expert Darin Olien, to find more sustainable ways of living. In the show the duo travel to France, London, Costa Rica, Puerto Rico, Peru, Iceland, and Sardinia. The show focuses on life, travel, nature, and green energy.
There is adventure in the show, and there comical situations that Zac Efron handles very well and makes the show even more enjoyable. The show sends across a very positive message.
Travels with my Father
The show is presented by the comedian Jack Whitehall and his father Michael Whitehall. They make an odd pair on the screen, but that is the beauty of this show. They travel the world together and come across awkward situations faced by both father and son.
In the show Jack invites his father to travel with him, to South East Asia, so they could build up a bond strong bond in between. They eventually do, but after lots of funny moments. By the end of the show they reflect on impact of the journey.
Conan without borders
Conan O Brien you favorite TV host of the Late Night and the Tonight Show, brings you this classic, Conan without borders. In this show Conan O Brien steps out of United States to different countries in each show and indulges with the locals to learn about their culture and traditions.
The best part about the show is that Conan indulges in some of the most deep rooted activities around the countries. He explores the less ridden paths, and the result is absolutely fabulous.
Anthony Bourdain – Parts Unknown
Anthony Bourdain the host of this show is a celebrity chef and a pioneer in the Travel TV industry. In this show he travels to less talked about places to uncover their cultures and cuisines. The show also explores the dining rituals of places. The show is a winner of twelve prime time Emmy Awards.
In the first season itself, Anthony travels to places like Myanmar, Korea Town Los Angeles, Colombia, Quebec, Morocco, Libya, Peru, and Congo. This show is perfect for food lovers and people who want a sneak peek into the lifestyle of diverse people across the world.
Travel Man – 48 Hours In
This show is hosted by popular British comedian Richard Ayoade. In every episode, Richard travels to a new location along with a celebrity guest that accompanies him to explore some of the most popular tourist spots in that city. It is an education series which is also comic.
Every episode is fast tracked and finishes in 30 minutes. In each city where Richard travels, he spends 48 hours in it, that is where the show gets its name from. The show focuses on how to spend a weekend in these destinations. The show covers places from Dublin to Marrakesh to Salzburg and many more.
Sacred Wonders
This show is an addition from BBC, and is hosted by Elena Saurel and Sue Perkins. This is unique show that takes you to the most religious, and sacred places around the world. The show uncovers the rituals in different cultures and what all people indulge in for faith.
The series is built in a way that showcases the grand architecture of these places of worship along with some incredible human stories. The show has featured the gardeners of Angkor Vat to masons of Djenne to Holy Sepulchre Church of Jerusalem.
Street Food
It is a documentary series and a Netflix original. It explores the most interesting part of travel which is experiencing the local street food. It is a great part of travel experience, and food lovers who like to travel can be enriched with lots of amazing food and places across the world.
It is made by the creators of Chef's table. The unique part about the show is that also emphasizes on the lives of people behind these amazing street foods. There are three seasons of this show that are focused on different regions, Asia, Latin America, and United States.
Samantha Brown's places to love
One of the most iconic personalities in the Travel TV industry, Samantha Brown spearheads the show. This show focuses on the people from different destinations. The power of this show is the local experiences and the stories that every destination conceals.
In the very first season she travels to many places including, RV trip to Oregon, Montreal Canada, Orange County California, Northwest coast of Ireland, Hill Country Texas, and many more.
Show me travel!