Australia loves to party, and it reflects in their celebrations during festivals all around the year. Spirits never dampen for Aussies. Must we mention that Australia is one of the friendliest places of world and we bet you will never be alone in Aussie festivals.Australian festivals have all the depth and diversity and you will for sure find one to feed your soul. We have created a list of biggest and best Australian Festivals from arts, music, culture, and theater that you must give a visit.
Melbourne International Comedy Festival (MICF) –
It is the third largest International Comedy Festival in the world. It is an annual festival that is held at Melbourne. The main venue for the festival remains to be Melbourne Town Hall, though shows are held across the city.
The festival falls between the months of March and April. The first edition of the festival dates back to 1987. The numbers of visitors to the festival have climbed up to 770,000.
Every year MICF hosts hordes of Local and International artists. The festival features close to 500 shows and 6,500 performances, by over 2,000 artists.
The festival involves mostly stand up acts and cabaret. The festival also has flagship programs such as Raw Comedy, Class Clowns, and Deadly Funny. If you are a fan of standup comedy, then you can't miss this one.
The festival also has featured sketch shows, plays, improvisational theatre, debates, musical shows and art exhibitions. The festival is equipped well to kill the boredom and will tickle your funny bone for sure.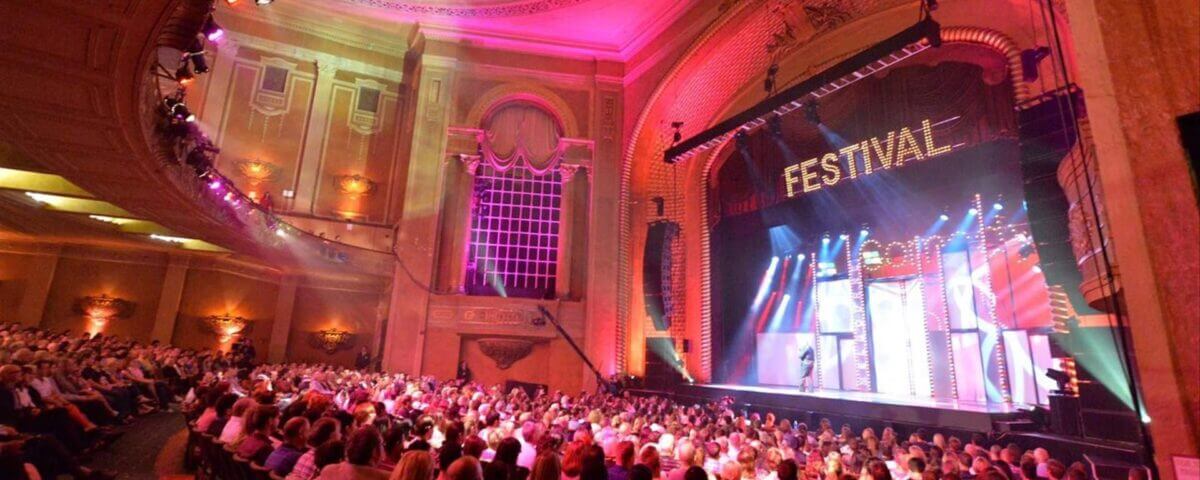 Dark Mofo –
It is a popular winter festival of Australia held in land of Tasmanian Devils. The festival celebrates the links between ancient and contemporary mythology, humans and nature, religious and secular traditions,darkness and light, and birth, death and renewal. Must sound weird, but is lot of fun.
It falls in the month of June and good news, it's an annual festival. It lasts for 10 days. The proof of popularity is whooping 400,000 visitors to this festival each year.
The most popular venues remain to be Museum of Old and New Art (Mona) and the Tasmanian Museum and Art Gallery (TMAG), and a public art playground at Dark Par.
The key highlights of the festival include performances by international musicians and artists, Dark Mofo Winter Feast on Hobart's waterside docks, parades, burning night of solstice, and annual Nude Solstice Swim. Dark Mofopertains the quality of being a loud festival and message of extreme celebration always remains clear.
Sydney Gay and Lesbian Mardi Gras –
Sydney Gay and Lesbian Mardi Gras is an annual LGBT pride parade. Started as a protest, has transformed into a festival now. The first edition of Sydney Mardi Gras dates back to 1979.
The popular venues of the festival remain to be Oxford Street, Camperdown Memorial Rest Park, and Hodern Pavilion. It falls in between the second Thursday of February and First Saturday in March each year. The parade of the festival experiences more than 300,000 visitors each year.
The main events of the festival are Mardi Gras Parade, Mardi Gras Party, Mardi Gras Festival, Mardi Gras Fair Day, and Mardi Gras Awards.
The parade is often accompanied with fireworks which are worth spectacle and always lead by 200 Dykes on Bikes (Lesbian Motorcycle Club) that adds pomp and wheels to the parade. Whereas Mardi Gras Party is a grand artistic show that has past performances by Kylie Minogue. Mardi Gras Film Festival includes cabaret, comedy, music and theatre, and a film festival showcasing Gay and Lesbian Films. If you believe in diversity, you are going to enjoy all colors of pride.
Adelaide Fringe Festival –
Adelaide Fringe is the world's second largest annual arts festival. It is held in the south Australian Capital city of Adelaide. If falls in between the mid of February to mid of March. The festival lasts for 31 days.
The first edition of the festival dates back to 1960. The festival has reputation to draw of crowd of 2.5 Million, making it a grand affair. Each year the festival attracts more than 5,000 artists from Australia and World.
Over than 1,000 events are hosted in venues all across the city in parks, warehouses, laneways and disused buildings as well as established ones such as theatres, hotels, bars, pubs, art galleries and cafes. In a nutshell the festival brings entire city to life.
The festival showcases work in Cabaret, Comedy, Circus, theater, film, music and many more. The festival is so versatile that for sure you are going to find flavors out from your normal life. From recent editions the organizers has also roped in Adelaide Fringe Festival Ambassadors that give a face to the festival. Most of the ambassadors have been popular celebrities across Australia. This one is must visit if you want to explore beyond limits.
Vivid Sydney –
It is the festival of Light, Music and Ideas. First ever edition of the festival dates back to 2009 and since then it has become symbolic. It falls in between the months of May and June. The festival lasts for 23 Nights.
The numbers of visitors to the festival have been recorded to a high of 2.3 Million. The iconic Opera House of Sydney becomes a spectacular during the festival with light artists projecting beautiful impressions. The festival is divided into three sections Vivid Lights, Vivid Music, and Vivid Ideas.
Vivid lights stretches from Circular Quay, The Rocks, Royal Botanic Gardens, Barangaroo and Darling Harbour and over north of the harbor, to Lunar Park and Taronga Zoo. Make sure to create an Instagram Account before you explore Vivid Lights.
Vivid Music includes performances at Sydney Opera House that are simply breathtaking from top Aussie artists. The last one, Vivid Ideas is a celebration of creativity and innovation across fields such as Films, Arts, Advertising, Design, Architecture, and Animation.
It features more than 200 events and 400 speakers. In past Vivid Ideas had phenomenal speakers like James Cameron. Don't miss this if you love exploring the City in different lights.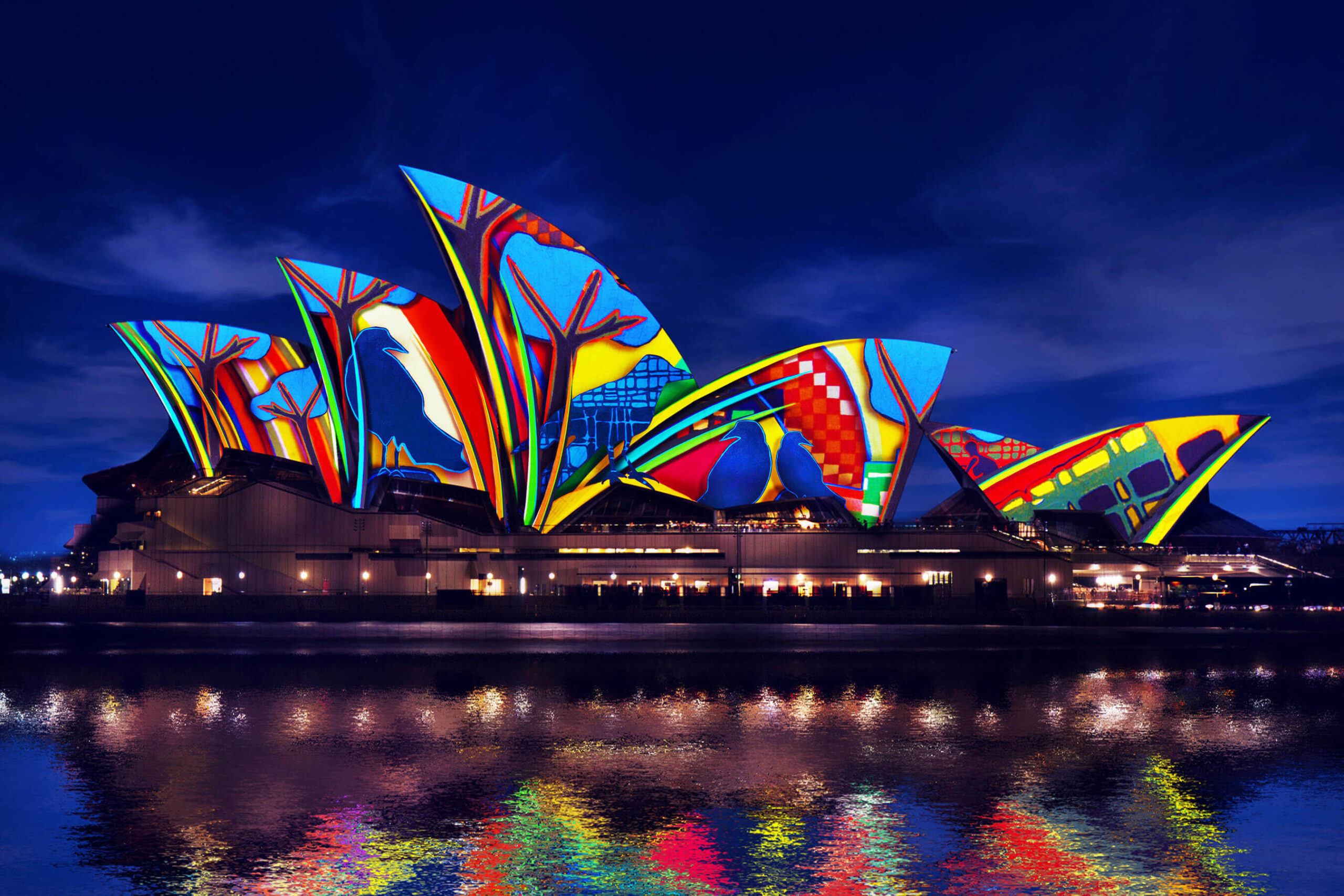 Sydney Festival –
Sydney Festival is an annual Arts festival that is celebrated in the lively city of Sydney. The first ever edition of the festival dates back to 1977 and the ride since then has been a roller coaster.
It is an annual festival that falls between the second week of January and Final week of January. Each year the festival attracts close to 500,000 visitors.
The venue for the festival remains to be Meriton Festival Village that turns into an arena for jazz, indie rock, contemporary dance, theatre, circus performances with drinks and feast. The festival features more than 1,000 artists, 150 events, and 450 performances.
In past music maestros like A.R. Rahman have delivered breath taking performances in the festival. For night crawlers the prominent venues remain to be Festival Paradiso Bar, Festival Village which becomes ground for The Famous Spiegeltent, a traditional European wooden dance hall.
Sydney Festival is must recommended if you want to taste Aussie arts, music and culture. Plus you get to hear the best fresh and unplugged Aussie Music.
Fringe World Festival –
Fringe World Festival is annual multi arts fringe festival held in Perth. It is considered to be the third largest fringe in the World. The first ever edition of the festival dates back to 2011, though its root started in the year 1983.
The festival falls in between the months of January and February. The festival runs for 30 days. The venues for the Festival are located in Northbridge at The Perth Cultural Centre, The Ice Cream Factory and The Pleasure Garden at Russell Square, Perth.
The festival attracts huge number of visitors at over than 368,000. In past the Festival has hosted 700 shows, at over 150 venues. The festival features all form of arts including but not limited to circus, cabaret, comedy, music, dance, theatre, film and visual art.
For Aussies the festival brings together artists next door. Visitors keep coming back for the variety of shows hosted. If attending this festival, you must not miss the experience of rooftop cinemas, which is a must try. The festival rakes millions and definitely worth it.
Melbourne International Arts Festival –
It is a major international arts festival celebrated in the city of Melbourne. The first ever edition of the festival dates back to 1986 and since then it's been celebrating Aussie culture. The festival falls in the month of October each year.
The festival lasts for 17 days and each day is another life lived. The venues of the festival include Arts Centre Melbourne, Federation Square, Centre for Contemporary Photography, Northcote Town Hall, The Coopers Malthouse, Theatre Works, and many more spread across the city of Melbourne.
Each year the festival attracts more than 400,000 visitors. The festival features more than 1,000 artists each year. The festival is an amalgamation of dance, theatre, visual arts, music and multimedia. It also has outdoor attractions apart from shows to keep you moving.
The experiences offered at festival are unique ranging from diving through coral reef to exploring space in a planetarium, from dancing through smoke to walking through fire, from sweat of the circus to boxing rings. The festival represents the great Aussie Spirit.
Byron Bay Bluesfest –
The list would have been incomplete without a music festival. Here it is, the world's leading contemporary music festival also formerly known as East Coast International Blues & Roots Music Festival. The first edition of the festival dates back to 1990, and since then the beats have just improvised.
The venue for the festival remains to be Tyagarah Tea Tree Farm, spread on an amazing 120 hectare area of land, just north of Byron Bay, New South Wales.The festival falls on the Easter Long Weekend.
The festival runs for a span of five days. The numbers of visitors to the event are recorded at high of over 100,000. The festival has been attended by celebrities such as Matt Damon (Jason Bourne fame), Jason Momoa (Game of Thrones fame) and Chris Hemsworth (God of Thunder, Thor).
Bluesfesthosts over 200 performances on various stages over 12 hour a days. It has camping for up to 6,000 people, 5 licensed bars, over 100 food and market stalls, and much more. Plus it also has a children's entertainment area. The past performers to the festival include big names such as Bob Dylan, John Mayer, James Brown, BB King, and Kendrick Lamar.